Welcome at www.hokej-karty.cz.

We are long-time collectors of hockey trading cards. Because collecting is primarily a hobby for us, this e-shop was created in 2010, and is available for collectors not only from the Czech Republic, but also from neighboring countries. We offer domestic and, of course, European collectors quality services, fast delivery and, above all, a first-class and complete range of goods. Over the years of our activity, we have become one of the leading e-shops on the hockey card market in Europe.
In 2019, we became a official partner of the American company UPPER DECK (Certified Diamond dealer and AIR), which is only one who currently has the rights to print NHL hockey cards. This combination has brought many benefits to our customers, such as series very early or right on the release date, regular National Hockey Card Day events, and last but not least, very attractive prices!
In August 2022, we launched a new e-shop, which made it much easier to find products on our website and is even in an English version, so it offers better comfort to European and overseas customers.
Our warehouse stocks are at the level of leading overseas companies, and a brick-and-mortar store opened in October 2018 in Litvínov (opposite the winter stadium) is also a huge advantage, where you can find everything from the e-shop offer and a little more!
All the goods you see in the online menu si really in stock, ready for immediate dispatch. We have a full range of Ultra Pro or BCW supplies available.
The offer of single cards is also unusually wide. We are almost unique in Europe in this segment. In the offer you can normally find something between 40 and 50,000 cards!

We will also be very happy if you write us your tips and ideas on how to improve this website, what to add, which goods you are interested in, etc. We will also respond to your requests for individual cards, boxes, packages. Thanks to long-term contacts between suppliers and collectors at home, in Europe and especially overseas, we believe that you will be satisfied with our services and we hope that you will be happy to return to us. Of course, we offer more favorable conditions for regular clients.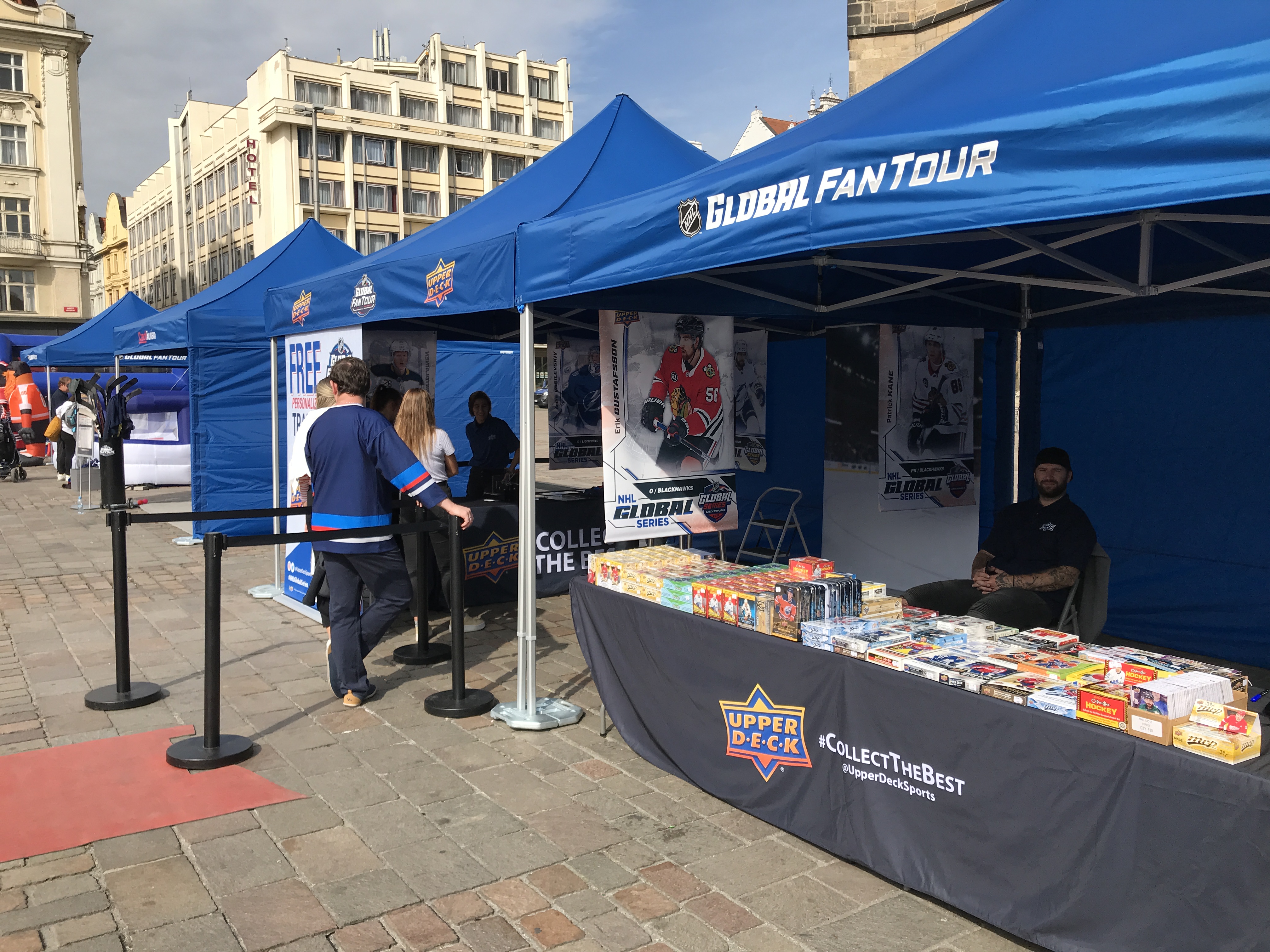 On our website, in addition to hockey cards, you will also find hockey models of Zamboni skates (NHL team skates) and figures of hockey players McFarlane and Import Dragon.
We also own and operate a forum for collectors of hockey cards from the Czech Republic and Slovakia (www.forum-hokej-karty.cz), where you can show your unpacked boxes or packages and you can debate with collectors and fans of ice hockey who are also passionate about hockey.
We also cooperate with the magazine X Hockey (www.xhockey.cz), where we regularly advertise.
We hope you will be satisfied with our services and love our e-shop!
The HOKEJ-KARTY team wishes you a pleasant shopping experience.
CONTACTS:
HOKEJ-KARTY.CZ s.r.o.
Vrchlického 1092
43601 Litvínov
IČO: 10887555
DIČ: CZ10887555
email: info@hokej-karty.cz
facebook: hokej-karty.cz
tel. +420 602 635 912
HOKEJ-KARTY.CZ TEAM:
Petra Fábiková (orders, new products)
Monika Roudná (orders)
Jan Duben (store, requests, new products)
Markéta Bartková (wholesale)
Pavel Bartko (wholesale)